The location-based potential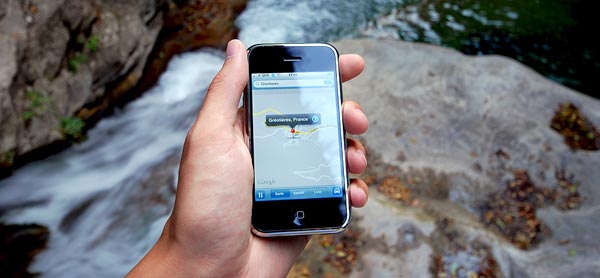 Location-aware services are becoming prevalent components of day-to-day technology, technology delivering information based on one's physical location. Though its use may already be common in feeding general search results, delivering multi-media contents, local directory listings and advertising, Apple's iPhone has undoubtedly placed the potential of location-based services for the mobile platform in absolute prominence. Not only can it be used to pin-point one's physical location using GPS, Wi-Fi or cellular triangulation, the real potential is how devices can make use of this information. Here is a glance of the potential applications that could very well change our ever-sophisticated urban lifestyle.
The apparent uses of this technology has already been made readily-available (albeit lacking permeation and maturity), delivering user-generated critiques of restaurants, clubs, lounges and other aspects of entertainment immediately nearby. Photographs are being geo-tagged; no longer necessary to recall where they had that thick, juicy cut of steak, or the ever-so-hard-to-find antique store, just return to the photographs. The users of social networks can discover the physical location of nearby friends, or reveal places or people of interests in near proximity. Join friends for a cup of coffee, or let-in on the others know where the get-together is being held, it's hard not to contemplate about the convenience and potential of this technology.
The interesting aspect of this however, depends on how creative and innovative the developer community can be in its potential uses. Tired of the age-old recurring question "Where should we eat?"? Urbanspoon is the solution for you. Shake the device and the application can decide the restaurant of choice, by cuisine, price, proximity, or by mere fate. If you just happened to be dead-tired amongst a long commute, use iNap to prepare an alert just as you are nearing your destination. Let the informed device locate economical filling stations nearby, discover nearby events and venues, be a personal sight-seeing guide, even find your parked car.

The potential of location-based services do not end here. Location-aware services could be used to initiate events (rather for discovering content); revealing noted tasks that could be achieved at locations in close proximity. If content mapping is regarded in location-aware content feeds, not only can information be tailored for each individual based on personal interests and behavioral history, social networking applications for example, could learn the ways you interact (say through messages or groups), and collaboratively connect people, events and venues of common interests in this regard. If content and information could be integrated and inter-linked, the ways of interaction and discovery would be unbounded.
The fact is that Apple's iPhone and iPod touch, Google's Android platform (T-Mobile G1), Geode (Firefox extension by Mozilla Labs) and the upcoming Windows 7, can each play substantial roles in expanding and exploring the potential of location-aware services; this is by no means a feeble line-up. The real constraint is however that not one location-based network or community is able to consolidate enough users and content to make the experience worthwhile. Location-based services resemble the dynamics of Web 2.0; it involves the collaborative sharing of user-generated content. There is no longer purpose for example, for location-aware social networking if the device ceases to broadcast location information once the application is closed.
Potential is nothing if not realized.
1. How your location-aware iPhone will change your life, Lifehacker.
2. The state of location-based social networking on the iPhone, TechCrunch.
3. iPhone, lead me home!, Dominic Kamp, Flickr.