The all-new Magic Remote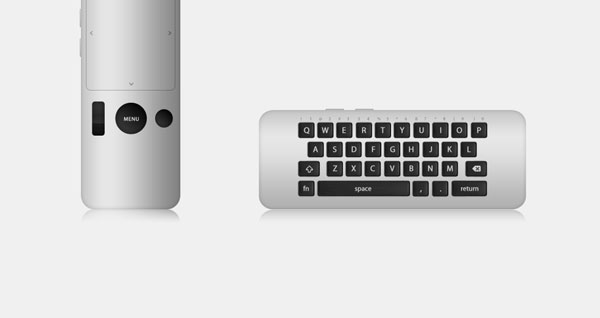 The idea of this device puts forth the notion of placing users remote from the computer, without reducing the Multi-Touch user/interface interaction. In fact it initiates the subtraction of the traditional keyboard and mouse, but not in the sense of restricting the user to be at close proximity of the display.
Bring together the large silky glass trackpad on the MacBook Pro, with the low-profile design of the Apple Remote, and you have a versatile Multi-Touch device the size of an iPod nano. But we're just getting started, because when you flip the device over, you'll discover a QWERTY keyboard like the one in the iPhone OS, but with the crisp, responsive keys of the Apple Keyboard. There's an accelerometer built-in too, so the trackpad is turned off when you're typing on it.
"In fact is so much more convenient because you can just bring the Magic Remote anywhere."
There's absolutely no learning curve. All your familiar Multi-Touch gestures are there; the way you type on the keyboard feels the same as it is on the iPhone, the way it's held feels like the iPod nano. In fact it is so much more convenient because you can just bring the Magic Remote anywhere; with Bluetooth there's no pointing too, it doesn't even require a surface. Place the Magic Remote in the dock at the end of the day and it'll be charged ready to go the next time you need it.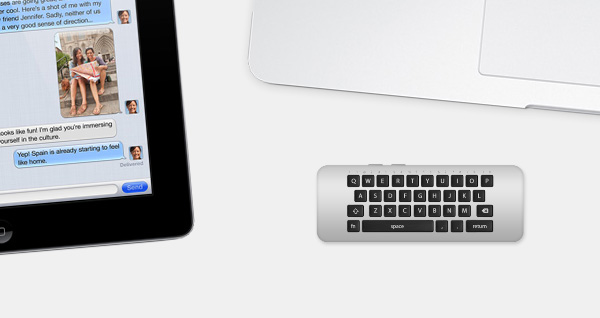 The ideas of the next user interface have been explored before: 3D desktop environments, augmented reality, gesture based interactions. The fact is however, these technologies will never catch on until one company puts forth a consumer product that makes interactions intuitively and efficiently. This was what made the original iPhone such a revolutionary device; it brought forth a new method of interaction to ordinary consumers. It was beautiful, and it was easy and intuitive to use; it changed the industry. However even if it is the current technological trend, the notion of leaving the keyboard and mouse behind is restrictive. The Magic Remote therefore is the transitional input device, a Multi-Touch product to be considered.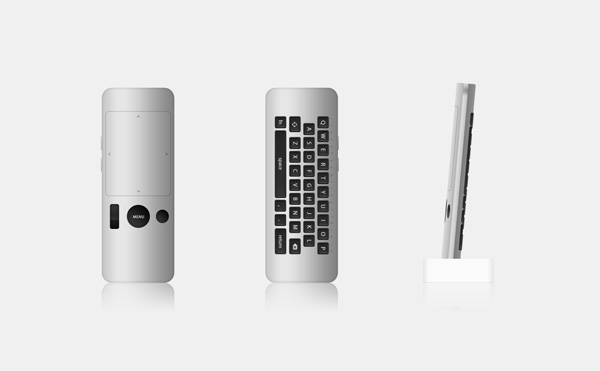 This is not an official product of Apple Inc..
1. More Apple concepts available on Flickr.
There are 2 comments.
you just made me sad this thing doesn't and probably never will exist

This needs to be created I have been wanting something like this since I got my mac. LOVE IT!