The Apple Gamepad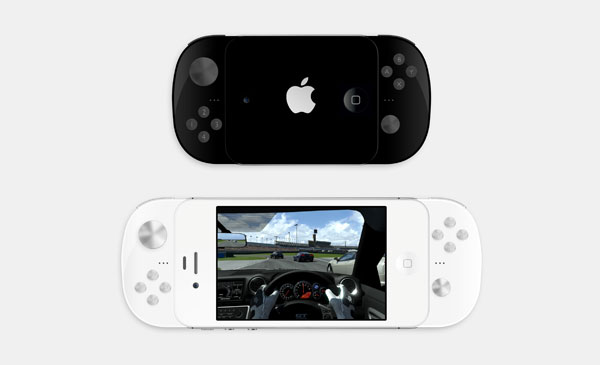 Introducing the Apple Gamepad, an intuitive wireless gaming accessory that works seamlessly with your Mac or iOS devices.
The Core of the gamepad contains all the sophisticated orientation and velocity sensors found on the iPhone 4 and iPhone 4S, a three-axis gyro and accelerometer, as well as a FaceTime HD compatible front-facing camera; this gaming accessory will truely immerse gamers in a new level of interaction and game play experience.
Instead of interacting through the traditional keyboard and mouse or the Multi-Touch display, the gamepad adds a set of left and right analogue sticks, 10 pressure-sensitive buttons, as well as stereo speakers, an omnidirectional microphone and a headphone port. The gamepad utilizes Bluetooth technology for wireless game play with Mac or iOS devices, and the gamepad's 30-pin dock connector to seamlessly and automatically charge the gamepad's Core, with the Mac or USB power adaptor, at anytime even during game play.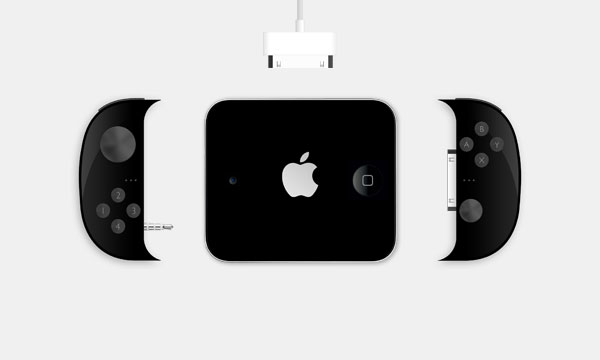 The gamepad can also be detached and mounted directly onto the iPhone 4 and iPhone 4S, to extend the amount of control for gamers, and thoroughly enhance the advance gaming experience on the world's most popular mobile gaming platform.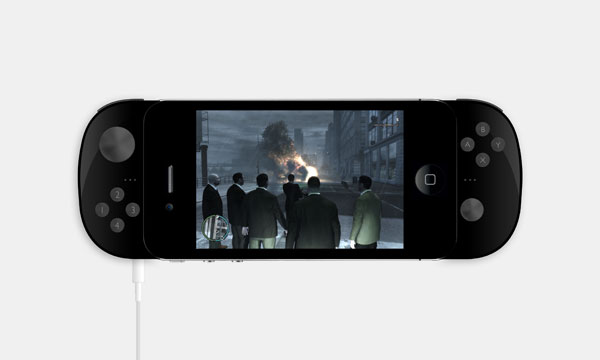 This is not an official product of Apple Inc..
1. More Apple concepts available on Flickr.
There is 1 comment.
I would definitely buy it if it releases